Sorry to see you go! You can cancel your subscription via your online user account for your subscription.
When logged into your user account, you will click the section entitled "Subscriptions." Within that section, click on the subscription your want edit and then click the cancel button.
Follow the remaining prompts to complete the cancellation process. This will unsubscribe you from your account. Please note: Your account will reflect a Pending Cancellation status through the end of your subscription period. On the date currently shown as your next renewal date, the subscription will reflect the fully canceled status. You will be sent any remaining boxes per your most recent renewal but will not be charged again moving forward. You will receive a confirmation of the cancellation via email shortly after completing the cancellation process. If you would like a refund and not to receive your final box, please contact our support team by opening a support ticket or via email support@cannabox.com.
1. Log in to your account
2. Click on my account
3. Click "view" on the subscription that you want to cancel
4. Click Cancel on the next page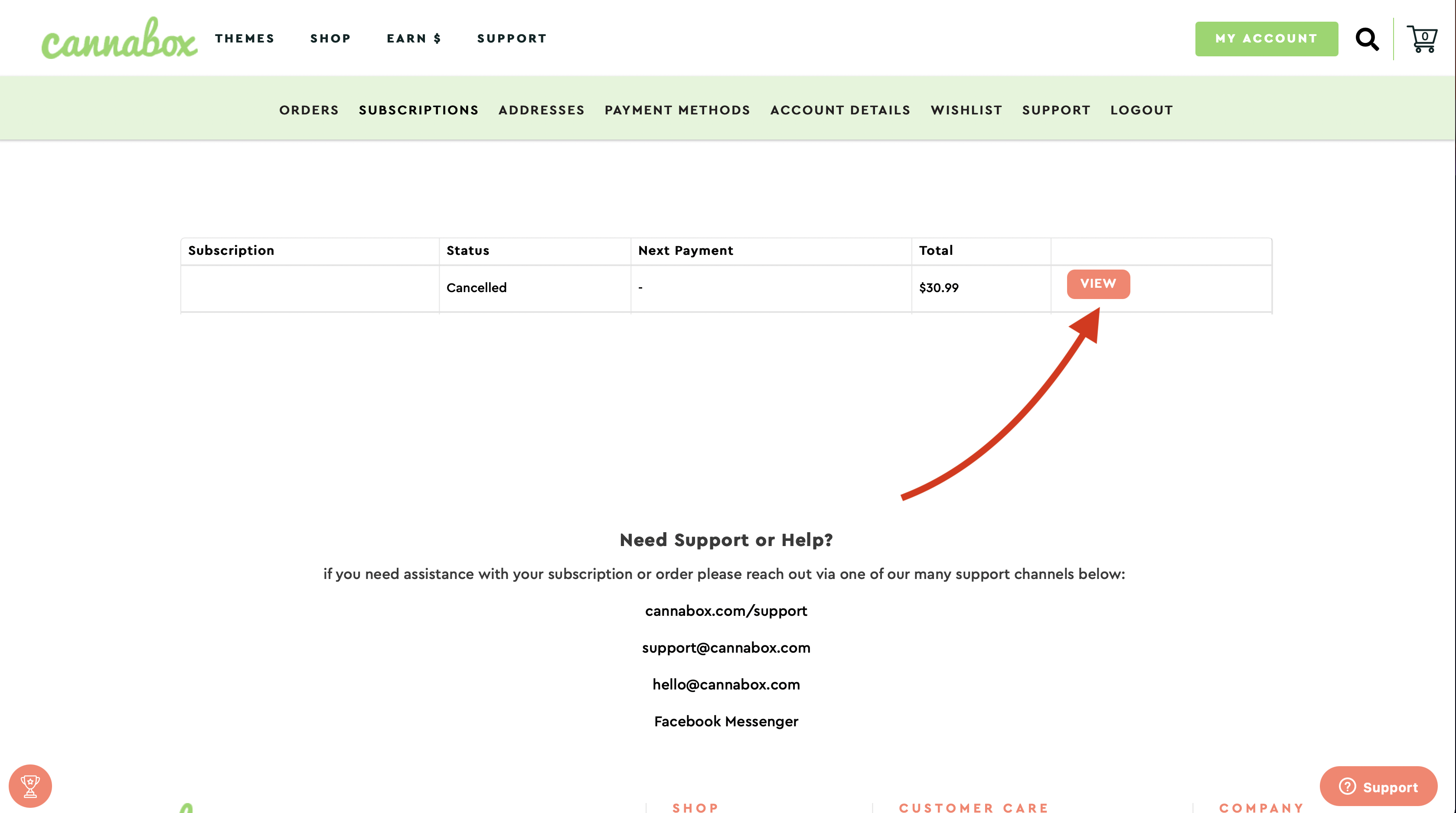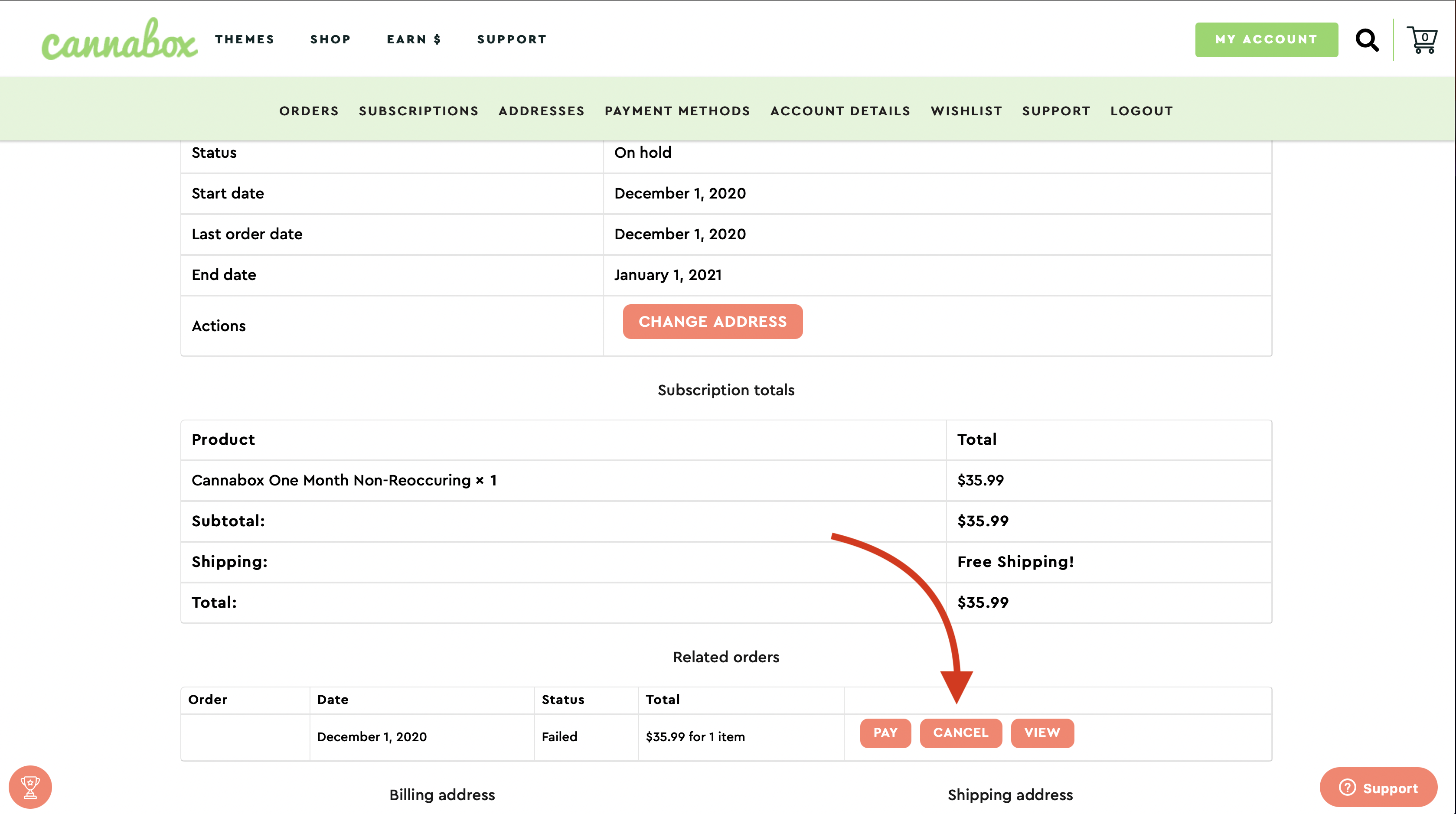 Need Support or Help with this process?